a little story about conceptive
Conceptive is a tech startup which delivers cutting-edge technical services to businesses across different domains. We at conceptive believe in collaboration as a fundamental process to achieve success and deliver the best customer experience. Our leadership team is backed with years of experience in delivering top-notch solutions across all domains in different technologies.
our core services
Every development company comes with some set of common development services and yes we also do the same but with a difference. Here are some top things we cater and more details we can talk over coffee.
Why choose conceptive for your business?
We are a new age tech company with proven track record of development intellignet products to catering solutions in iot, mobile and AI space. Some of the quick reasons to collaborate with us.
Strong tech experience
You can bet on us when it comes to technology as we live in it every minute. We believe in right mix of engineering and creative pack of people can do wonders in the digital space.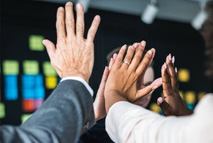 Young and dynamic team
We are a startup and so is our team young and dynamic actively taking every challenge and use their skills to solve stuff. We are up anytime for helping businesses meet their goals.
Flexible working mode
We like processes and adhere to it during implementation. Well versed with various project management tools. Ofcourse, we are flexible too when it comes to delivery.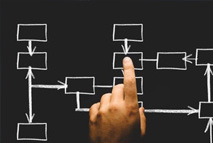 Quality and competitive
We believe in time and quality and if these two go hand in hand rest of the things can be handled on business terms. Our competitive pricing helps business get desired goals with quality.
focus domains
Our core team is a package of diverse experience in many domains, we have been majorily working on some of the below verticals extensively for the past few years.

Enterprise
Medical

Transportation

Education
Fintech